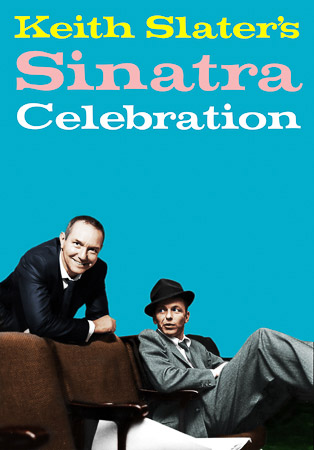 Francis Albert Sinatra
Born in Hoboken, New York on December 12th 1915
A unique artist and an icon of the 20th century.... Singer, Actor, Filmmaker, Conductor, Sinatra dominated popular music for seven decades!

"Sinatra Celebration" is a show packed full of classic hit songs starting in the pre war America of the 1930's ...through to his final hit in 1994!
Modern day computer graphics and projection bring to life the story of one of the worlds favourite artistes. Using state of the art computer technology, film footage and photos from the archives.
A virtual experience of the old and the new!
"Sinatra Celebration" brings to the forefront of our minds the contribution of one of the most multi-talented men of the 20th Century!
A trip down memory lane as never before!
Designed to be flexible "Sinatra Celebration" is suitable for large or small venues, from Theatres to Day Centres and everything in between!